German epoche III-IV in Norway.
Erstellt am Samstag, 24. September 2011, zuletzt aktualisiert am Freitag, 30. Dezember 2011
Hello fellow modelrailroaders.
Here are some pictures from my small layout, sorry to write in english, as my german is not to good in writing.
Enjoy the pictures.
Tormod

View over the first station.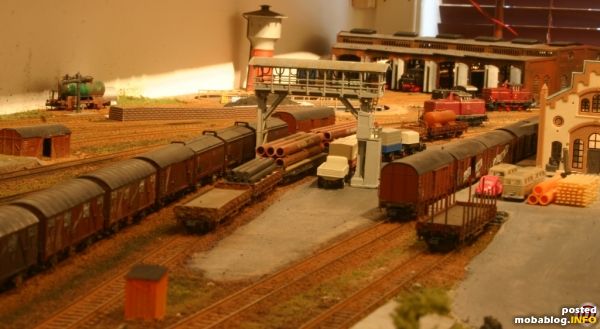 View over the yard, lots of shunting going on here.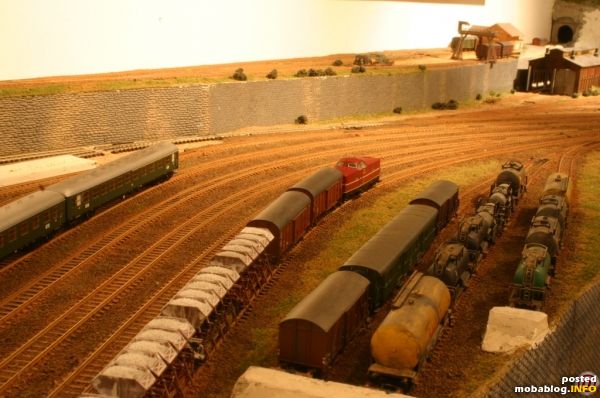 View over the second station.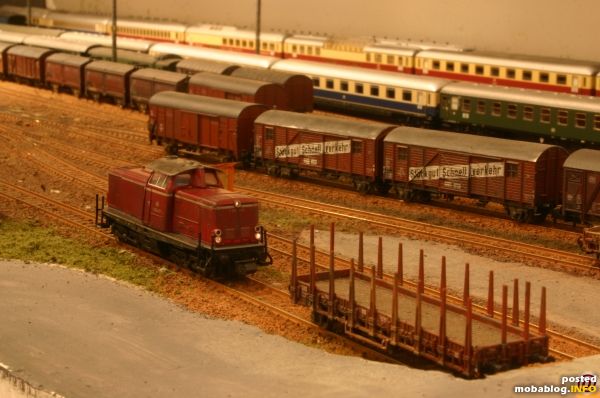 Shunting in progress.
Meeting at the second station.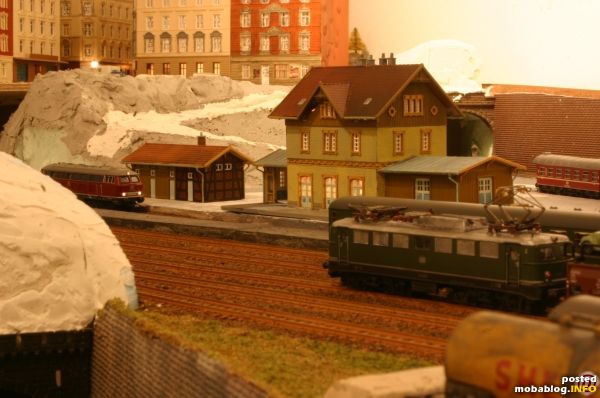 Ø-Userbewertung:




(9 Bewertungen)
© des Blogs bei "
Tormod
" - jegliche weitere Verwendung (Text/Bilder) benötigt seine Zustimmung.
---
Beitrag bewerten:
Nur registrierte User dürfen Bewertungen vornehmen.
Einloggen
|
Registrieren
---
Folgende Kommentare wurden hinzugefügt:
Tormod, that looks very good! Please insert more pictures and a track plan too ;)
twingo
am Samstag, 24. September 2011
Hi Tormod !

Its looks very real, nice Pictures.

Greetings Thomas
Hei Tormod!

Your "small layout" is really looking great. As wj said, a trackplan and more pictures would be nice. I really like the trackbed. How did you do it and what materials did you use? The trains also appear to be thoughtfully composed. Keep it up!

Mange hilsener,
Uwe

very nice !
Tormod
am Samstag, 24. September 2011
Thank you all for the nice comments, i will be back with more photos soon.

About the track plan, i don't have one, as the layout was built based on hand drawn sketches and ideas that were followed as i built it. came out nice though..

The trackbed is made with fine ballast from woodland scenics, and i use white glue mixed with water and a drop of soap, it's a messy job but can give good results in the end.

All the trains is composed based on old pictures from that era, in my mind a time when railway where railway.

Thank you again for all your nice comments.

be back soon, i'm off to work the rest of the weekend, those big trains don't run by themselves either..


Best regards

Tormod
Hej Tormod,
some intrigueing pictures there; very dense railroading going on. What kind of model rails are you using? Peco code ... ?
Am looking forward to view more from your train room.
Regards
Rainer
Kommentare können nur durch registrierte User eingegeben werden:
Einloggen
oder
Registrieren
.
Seitenaufrufe aktueller Monat: 3